Interactive Flat Panel Series PRO
TRIUMPH BOARD INTERACTIVE FLAT PANELS PRO are powerful universal presentation tools for education environments where high quality matters. IFPs PRO with super-slim bezels, minimalistic I/O selection, reduced depth show presentations or lessons interactively in any type of education room.
New 20-input IR touch technology with second-generation direct bonding with 0 mm gab enables a more precise writing experience. Antibacterial glass on the panel reduces disease transmission within the classroom.
Interactive Flat Panel Series PRO
Contact Us
If you want to purchase TRIUMPH BOARD products or find out more information, please contact us and we will connect you with an authorized distributor near to you.
Contact
Certificates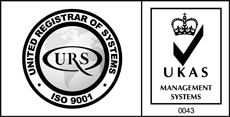 Our partners