TRIUMPH Presenter is a wireless presentation device which makes it easy for visitors and meeting participants to securely present to any flat panel without hassling with cables, installing software or logging into a network. The system doesn't need any receiver, users just plug the TRIUMPH Presenter into the HDMI and USB slot of their laptops and it provides a seamless end-to-end presentation. TRIUMPH Presenter is a solution for any collaboration, learning or meeting environment. It is easy to use, sleek white and, most importantly, secure.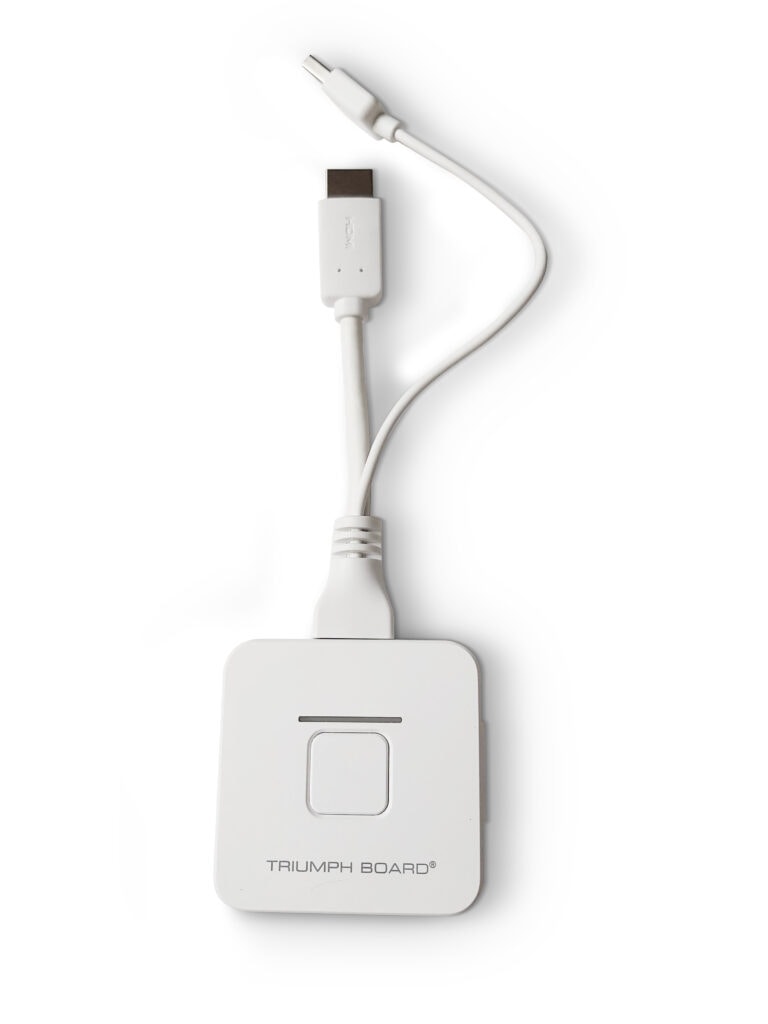 The system is based on award-winning EShare technology and includes a lifetime use license.
The TRIUMPH Presenter is ideal for use with TRIUMPH BOARD Interactive Flat Panels which already come with the EShare application built-in on the IFP in Android or OPS PC so the user can instantly enjoy a one-time system set-up plug & play! TRIUMPH Presenter also comes with the HW independent EShare license, so users can use the system on any HW and computer.
The TRIUMPH Presenter does not send any information outside the presenting room, making it really secure and minimizing the potential of network attack.
TRIUMPH IFP users can also pair the device using their own Wi-Fi hotspot, which is secure and easy to set up.
TRIUMPH Presenter is the most affordable solution on the market and will exceed your expectations.