PORTABLE SLIM
TRIUMPH BOARD PORTABLE SLIM is a mobile interactive device which instantly turns a traditional whiteboard or even wall surface into an interactive whiteboard, using infrared and ultrasound positioning technology.

The principle is similar to calculating the distance of a storm by counting the time between lightning and thunder; with the TRIUMPH BOARD PORTABLE SLIM this is done by measuring the speed of light and sound transmitted by an electronic pen. The interactive electronic pen comes with the board and has buttons simulating left and right mouse clicks. The electronic pen is powered by standard batteries available everywhere.
TRIUMPH BOARD PORTABLE SLIM comes with two "HOTKEY" labels for simple access to the basic functions of the TB Comenius and RM Easiteach annotation software that encourages the presenter to concentrate on the presentation rather than controlling the device. The device has a USB interface to connect the board to a PC in seconds.
TRIUMPH BOARD PORTABLE SLIM can also be upgraded with a "Wireless upgrade Kit" with an automatic wireless radio connection (2.4 GHz) using a simple USB receiver in your PC! TRIUMPHBOARD PORTABLE SLIM is compatible with Windows 8, Windows 7, Windows Vista, Windows XP, Linux and Mac OS.
Contact Us
If you want to purchase TRIUMPH BOARD products or find out more information, please contact us and we will connect you with an authorized distributor near to you.
Contact
Projection screen up to 125″
Low weight and small dimensions for good mobility
Flexible installation in any position with 3 in 1 adaptor (magnet, suction cups and screw options)
Ergonomic electronic Stylus (ePen) with improved durability
Hotkey sticker for quick access to the most used software functions
MS Office original annotation tools compatibility
TB Comenius dual writing and educating software for full annotation
MyScript Stylus software for handwriting recognition, for easy and keyboard-free typing into any text field, in any application
RM Easiteach Next Generation – the best comprehensive educational and teaching software with text, language, spoken and numerical tools, multimedia databank (over 2569 items including pictures, video, audio, etc.),48 widgets, special effects and more than 10,000 lessons and activities in 16 languages. 39 interface languages available in RM Easiteach, 136 teacher support materials including 80 video tutorials.
| | |
| --- | --- |
| EAN: | 8592580091360 |
| Active Screen Area Size: | 21" - 125" |
| Technology: | Infrared and ultrasonic |
| Ultrasonic frequency: | 40 KHz |
| IR Frequency: | 38 KHz |
| Radio frequency: | 2,4 GHz |
| Resolution: | 9600 x 9600 |
| Accuracy: | 1.5 mm |
| Interface to PC: | USB 2.0 or 2.4GHz Wireless |
| Transmission Speed: | 80 Points Per Second |
| Response Time: | over 200 Lines per Inch |
| OS Platform: | Windows 8 / Windows 7 / Vista / XP, Linux, MAC |
| Power Supply: | USB 5V |
| Power Consumption: | Operating: 50mA |
| Sensor Unit Net Weight: | 70g |
| Sensor size without packing: | 212 x 41,4 x 14,5 mm |
| Product weight incl. packing: | 1,1 kg |
| Packing Dimensions: | 313 x 61 x 153 mm |
| | |
| --- | --- |
| Manual PORTABLE SLIM v6 EN 02 2014 | Download |
Contact Us
If you want to purchase TRIUMPH BOARD products or find out more information, please contact us and we will connect you with an authorized distributor near to you.
Contact
Related products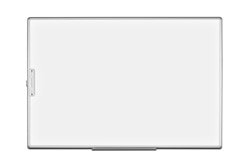 78" ULTRA SLIM
TRIUMPH BOARD ULTRA SLIM 78" is an interactive white board with a scratch and glare resistant ceramic surface, that uses infrared and ultrasound positioning technology.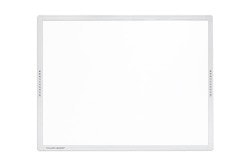 78" RESISTIVE
TRIUMPH BOARD 78" RESISTIVE is an interactive board that allows users to write and draw using the finger of a plastic stylus. Users can write, draw and move objects with a stylus, pen or even pointer.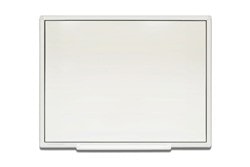 78" MULTI Touch
TRIUMPH BOARD 78" MULTI Touch is an interactive whiteboard that allows four users to write, draw, move objects or two users to resize and rotate two objects with two fingers per object simultaneously.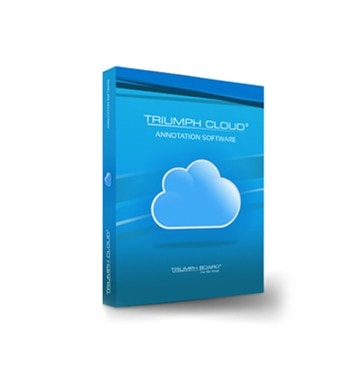 TRIUMPH CLOUD
With unique annotation software TRIUMPH CLOUD you can lead teaching online whenever you want.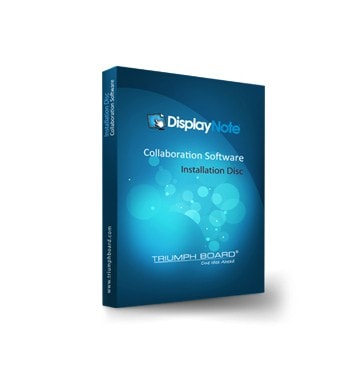 DisplayNote
DisplayNote allows you wireless presenting, collaborating and sharing information across all the major platforms including iOS, Android, Windows and Mac OS. DisplayNote changes the way we present and participate.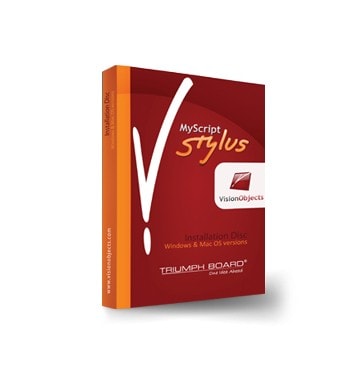 MyScript (optional)
MyScript, a text input method replacing the keyboard with handwriting recognition! The best handwriting recognition technology.